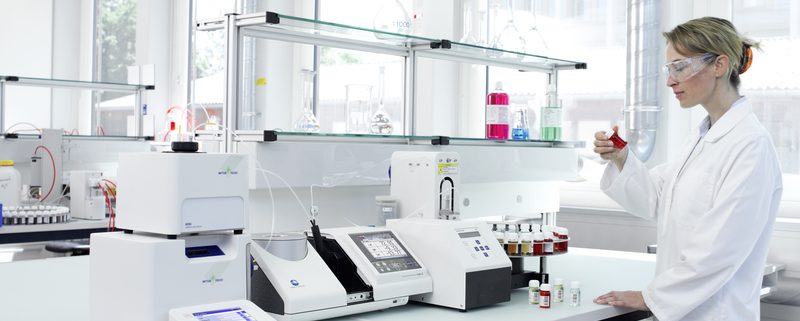 Bio-Tissue Announces Partnership with Alliant Healthcare Products For Government Sales and Support
MIAMI, Fla., June 13, 2016 – Bio-Tissue®, Inc., the industry leader in regenerative tissue therapies and ocular hygiene products for lid margin and ocular surface diseases, is pleased to announce a partnership with Alliant Healthcare Products, a leading healthcare products provider specializing in government contracting and procurement, to provide customer support within Federal Government facilities. 
"The partnership with Alliant Healthcare will help to enhance the service and support we are providing to our customers within the government sector, which requires an exceptional level of expertise in this market," said Thomas G. Daniells, Chief Commercial Officer, Bio-Tissue. "Alliant's contracting knowledge and government sales experience are a perfect fit to help us effectively service and grow this very important market."
Alliant Healthcare is a certified Service-Disabled Veteran-Owned Small Business (SDVOSB). The company's senior management team has over 25 years of experience in developing, manufacturing, marketing, and selling quality medical products to the federal government. The company prides itself on understanding and fulfilling the needs of federal customers while ensuring procurement guidelines are strictly followed.
Eric Albery, Director of Marketing, Alliant Healthcare Products said, "Alliant Healthcare is extremely excited to represent Bio-Tissue® to the Federal Government.  At Alliant Healthcare, our goal is to provide veterans with the best healthcare products available on the market, and to make those products incredibly easy to purchase for government hospitals and contracting officers.  Bio-Tissue® products are innovative, unique, and solve a distinct problem for veterans.  We're proud to represent their regenerative biologic therapies and ocular hygiene solutions to our government customers and to the many veterans in need."
About Bio-Tissue

Bio-Tissue, Inc. is a subsidiary of TissueTech™, Inc., a privately held biotechnology company that develops innovative wound healing and hygiene solutions for the prevention and treatment of ocular surface diseases and disorders. Bio-Tissue provides a comprehensive line of cryopreserved amniotic membrane ocular wound healing products, including AmnioGraft®, a biologic ocular transplantation graft; AmnioGuard®, a biologic glaucoma shunt tube graft; and the PROKERA® family of biologic corneal bandage devices. These products incorporate human amniotic membrane processed with the Company's proprietary CryoTek® method proven to preserve the biological properties of amniotic membrane and umbilical cord tissue essential for anti-inflammatory and anti-scarring effects compared with the dehydration method that drastically alters the structural and biological integrity of this tissue [1]. Bio-Tissue also developed and markets the Cliradex® line of products, a natural lid, lash and facial cleanser with 4-Terpineol, the active component of tea tree oil (TTO), for the management of symptoms in lid margin diseases such as blepharitis, Demodex, and rosacea. For more information, visit www.biotissue.com.
[1] Marissa Cooke, Ek Kia Tan, Christian Mandrycky, Hua He, Julie O'Connell, Scheffer C.G. Tseng, Comparison of Cryopreserved Amniotic Membrane and Umbilical Cord Tissue with Dehydrated Amniotic Membrane/Chorion Tissue, The Journal of Wound Care, October 2014, Vol. 23, No. 10.
https://allianthealthcare.com/wp-content/uploads/2016/06/image_lab.jpg
450
800
codegreen
https://allianthealthcare.com/wp-content/uploads/2015/05/logo-2.jpg
codegreen
2016-06-16 01:27:52
2016-06-16 01:37:46
Bio-Tissue Announces Partnership with Alliant Healthcare Products For Government Sales and Support